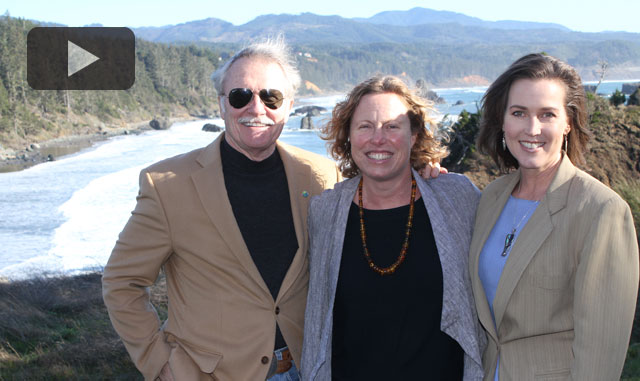 Whether you were in Port Orford for the world premiere of Ocean Frontiers or not, you can now watch the 6-minute video with highlights from the entire weekend. Hear remarks from Oregon Governor Kitzhaber and First Lady Hayes  about ocean stewardship and their kickoff for Ocean Frontiers. Click on the image to watch the video.
Join us this Wednesday, March 7th at 7pm for the Portland, Oregon, Ocean Frontiers premiere at the Hollywood Theatre. Oregon First Lady Cylvia Hayes will attend and speak about her passion for the ocean and her work on ocean health. Tickets can be purchased here.
Premieres are set for Los Angeles, Boston, Rhode Island, New Jersey and elsewhere across the country, check here for the most up-to-date schedule.
We encourage you to share Ocean Frontiers with others who may want to host an event, and we've made it easy for anyone to do this – just complete the Host a Screening form and we'll get you started!
You can help build support for ocean stewardship by writing your members of Congress and letting them know you support the collaborative, science-based efforts featured in Ocean Frontiers. Write your letter today.
Thanks for all you do!
Karen Meyer
Executive Director, Green Fire Productions