Fishermen, scientists, business owners, farmers & more are charting a new course for the ocean—one of collaboration & holistic approaches, as seen in Ocean Frontiers. Now, we are able to offer you a more in depth look at what these ocean champions are doing—learn more about their work, watch new video clips and see how to get involved!  Each story now has its own webpage.
Click on the titles below to go to that specific story's page—with more videos, articles and links! 
Learn more about collaborating to save whales and ocean economies. Meet the project partners, and check out the cool work on endangered right whales.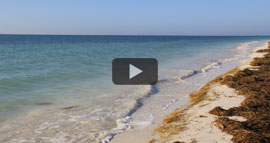 See how ocean planning is being done right by a diverse group of ocean stakeholders. Hear from Keys fishermen about how ocean planning benefits their businesses.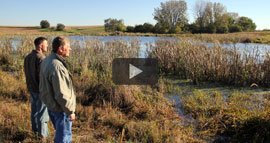 Connect with people across the Mississippi River Basin who are both changing their agricultural practices and implementing innovative conservation measures.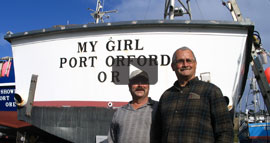 Learn from these visionary fishermen and their partners about how to create and promote a community stewardship area for a healthy near shore ecosystem that will support their town's economy.
Kudos to Oregon First Lady Cylvia Hayes and Leesa Cobb of the Port Orford Ocean Resource Team for the this excellent op-ed they wrote on the National Ocean Policy and its value to Oregon's coastal communities. 
Thanks for all you do!
The Ocean Frontiers Team