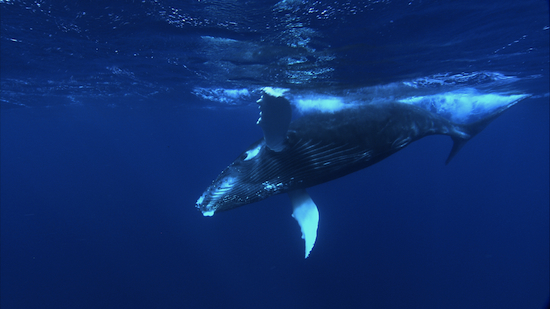 US Ocean Plans Moving Ahead
The Northeast Regional Planning Body and Mid-Atlantic Regional Planning Body (RPB) are making promising strides toward their goals of releasing an Ocean Action Plan for each region in 2016. Both regions had productive meetings this fall where they rolled up their shirtsleeves and got down into the weeds of the plans. We were excited to see strong support for the process coming from the National Ocean Council, with Director Beth Kerttula offering heartfelt encouragement to both of the planning bodies. The next RPB meetings take place in March 2016.
Help Host a Screening in 2016!
We are gearing up for Ocean Frontiers film events in 2016, and we need your help. Get in touch with us if you can help host a screening in your community or at your workplace, especially in New England and the Mid-Atlantic states.  https://ocean-frontiers.org/host-a-screening
Now is the time to help spread the word on ocean planning and encourage your friends, colleagues and community to speak up!
The Northeast Draft Ocean Action Plan will be released in March, with public meetings and a comment period to follow, likely through April.
The Mid-Atlantic Draft Ocean Action Plan will be released in mid-June, with public meetings and a comment period to follow, likely through July.
Ocean Frontiers Encourages Collaboration for the Ocean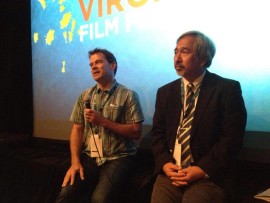 We had an exciting time this fall showing the Ocean Frontiers films in Portsmouth, New Hampshire; Groton, Connecticut; Belfast, Maine and Charlottesville, Virginia.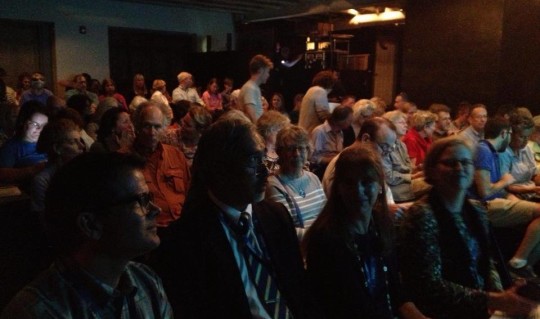 People came out in droves to these events, showing great enthusiasm for the ocean and offering insightful questions for our expert panelists. We had elected officials, resource managers, fishermen, charter boat operators, scientists, conservationists, educators, students, sailors, marina owners and recreational users in the audience. Many hadn't heard of ocean planning before and were excited to get involved for the benefit of the ocean itself and for our ocean economies.
Great Bear Sea Film Available for Screenings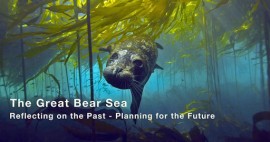 British Columbia has completed four marine plans that reach from Vancouver Island to the Alaska border. The Great Bear Sea: Reflecting on the Past—Planning for the Future chronicles the work of First Nations, the province of British Columbia and marine stakeholders to create the plans. This beautiful film is a window to the Great Bear Sea. Meet the people and communities who are working to put the marine plans into action. Sign up to share the film with friends, colleagues, and all who have an interest in British Columbia's coast and ocean. We provide DVDs and electronic files for download at no charge.
Free DVDs / Connect on Facebook & Twitter
Get your own copies of the Ocean Frontiers films to share with friends, colleagues and your community. Sign up here. Click on the links below for daily news on Ocean Frontiers, important ocean news, our partners' work, and inspiring ocean videos.