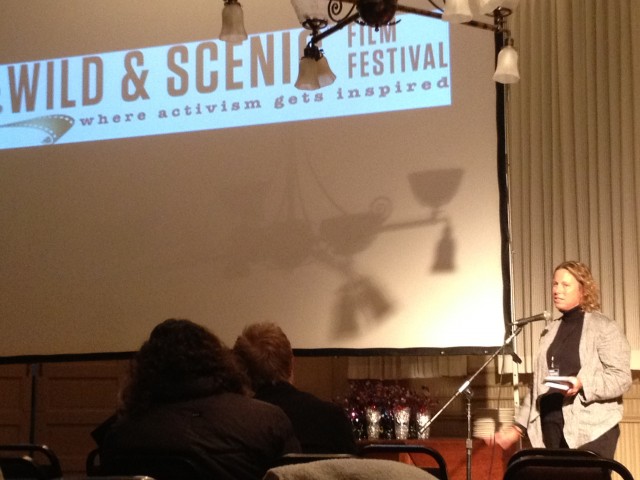 Ocean Frontiers Part 3 & 4 screened this past weekend at the Wild & Scenic Film Festival in Nevada City, California. Over 300 festival goers viewed Ocean Frontiers on two different days.
"Yes!" "That's right." "Wow!" These positive reactions reverberated throughout the audience on Sunday as Mary Wahl, a 4th generation Oregon rancher, stated in Ocean Frontiers "We needed to bury that tired, old idea that loggers and fishing people, that ranchers and environmentalists were on different sides. Those days are sort of over. It's clear that people from all these different arenas can come together and make good things happen, and that's what's going on here."
After the film a number of people including a professor of agriculture from Iowa, a California eco-consultant and several citizens from communities across California inquired about how to premiere Ocean Frontiers in their community. They were excited to learn that Green Fire Productions has made it easy for people to host premieres in their communities with our free, online step-by-step Screening Toolkit and online Host-a-Screening form at ocean-frontiers.org/host-a-screening.
Showcasing success stories that lead by example and inspire is not the only thing Green Fire Productions' filmmakers Karen Anspacher-Meyer and Ralf Meyer did with Ocean Frontiers. They also crafted and depicted the stories with a bipartisan tone to allow Ocean Frontiers to speak to and educate across a broad set of viewers, from the everyday ocean users to scientists; from farmers to policy-makers; and from fisherman to environmentalists.
Justin Malan, a consultant for an array of non-profits in California said, "Thank you," to filmmaker Karen Meyer after the film ended, "for making these issues so accessible and for crafting the stories so well."