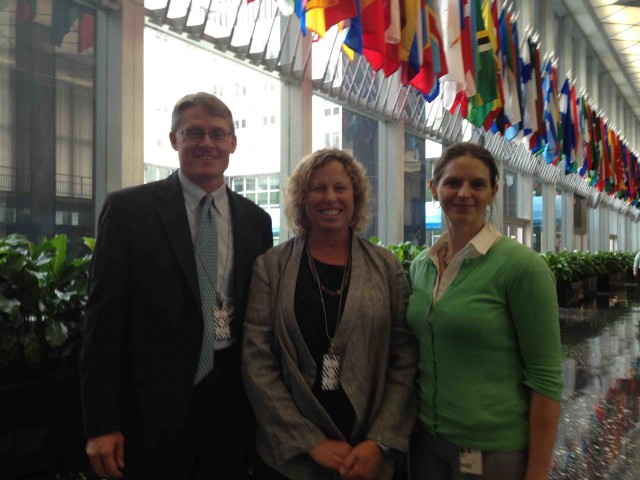 US Department of State
It was an honor to be invited to screen Ocean Frontiers for the U.S. Department of State in Washington, DC earlier this month. Several key players attended including Ambassador David Balton, Deputy Assistant Secretary for Oceans and Fisheries. The State Department was inspired by the film and is interested to share the stories internationally to put a spotlight on how industries, governments and citizens can collaborate and find solutions to pressing ocean issues.
Monterey Premiere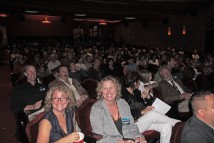 More than 350 people from the Monterey Bay area filled the sumptuous, historic Golden State Theatre for the Monterey premiere of Ocean Frontiers as we kicked-off the BLUE Ocean Film Festival.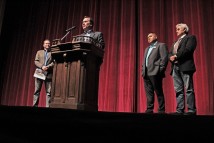 The mayors of Monterey, Watsonville and Marina opened the event and spoke passionately about how their coastal and inland communities depend on a healthy ocean. After the film, representatives from agriculture, commercial fishing, and hospitality discussed what their industries are doing to be better stewards of the ocean.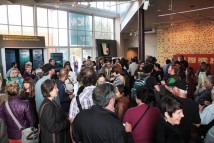 Congressman Sam Farr joined us at the reception where we enjoyed sustainable seafood and wine from the Central Coast. An eight-year old attending with his parents said, "We HAVE to do all we can to preserve the ocean so my kids can eat great ceviche like this!" Indeed. Thanks go to the 21 organizations representing business, recreation, fishing, agriculture, conservation, education and the community who hosted this amazing community ocean stewardship event.
What You Can Do
We are hearing from educators across the country who are now using the new Discussion Guides in their classrooms with Ocean Frontiers. Be sure to get your free DVD and Discussion Guide or share with your educator friends. Check out upcoming events, including opening night at the American Conservation Film Festival. And let us know if you'd like to share Ocean Frontiers with your colleagues and friends, it's free and we've made it super easy with the Screening Toolkit.
Best regards,
Karen Meyer & the Ocean Frontiers Team