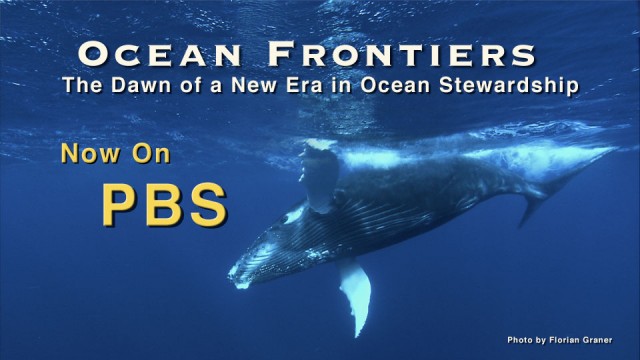 Ocean Frontiers: The Dawn of a New Era in Ocean Stewardship is now broadcasting on PBS stations around the country, reaching 80% of US households! During Earth Week, 40 states will air the film. Join in on the fun and set up a viewing party for friends and family!
Check for broadcast dates and times in your area – https://ocean-frontiers.org/pbs.  New dates are added weekly, so check back frequently.  Watch the PBS 30 second promo trailer!

Keep up-to-date with the Ocean Frontiers PBS broadcasts and other news: Like us on Facebook. Follow us on Twitter.

Thanks for being part of the Ocean Frontiers community!
Karen Anspacher-Meyer, Executive Director
Green Fire Productions