OCEAN DATA PORTALS PROVE TO BE A CRITICAL TOOL FOR OCEAN PLANNING
One of the most important tools to be developed as a result of ocean planning in the U.S. are the ocean data portals. We feature them in Ocean Frontiers III, and audiences are always excited to learn about their existence and the fact that anyone can use them. This month we highlight a few of the many ways that public- and private-sector organizations are using the portals to accomplish diverse objectives. Take a look, I think you'll be as fascinated as we are by these stories.
Balancing Deep-Sea Coral Protection and Commercial Fisheries
The New England Fishery Management Council is in the process of developing an amendment to protect deep-sea corals in the Gulf of Maine and in the slope/canyon region south of Georges Bank. As part of this process, the Council is considering several alternatives for new management areas that could be established to protect concentrations of deep-sea corals.
Go to the Northeast Ocean Data Portal to see how the portal is facilitating public review of proposed fishery management areas intended to reduce impacts on deep-sea corals.
Watch our 5-minute Ocean Frontiers III clip on the Northeast deep-sea coral research.

Tug and Barge Industry Juggles Traditional Routes with Offshore Wind Development
Tug and barge operators move 800 million tons of bulk commodities and cargo like fuel, grain and building materials from port to port along U.S. coastlines each year, keeping our economy afloat. The American Waterway Operators (AWO), a national trade association representing the tug and barge industry, has been particularly interested in the developing offshore wind farms, some of which could obstruct some of the nation's most heavily trafficked tug and barge routes. The AWO has taken a proactive approach to the situation with the aid of the Mid-Atlantic Ocean Data Portal.
Go to the Mid-Atlantic Ocean Data Portal to learn how the AWO is using the portal to plan new routes that will steer safely clear of turbines while also avoiding other obstacles identified by the site's maps.
Intrigued? Explore more data portal stories in New England and the Mid-Atlantic.


TAKE ACTION
Tell Congress to Say 'NO' to NOAA Budget Cuts
The proposed 2018 federal budget is a catastrophe for our oceans and coastal communities! The President wants to eliminate funding for critical NOAA activities, such as Coastal Zone Management grants, estuary research reserves and the Sea Grant program, along with drastic cuts to other critical NOAA programs. The good news is that your voice matters! Congress still has to approve the budget, so you can make a huge difference by contacting your representatives and letting them know that you strongly oppose these cuts that threaten the health of our oceans and coasts.
Tell Interior Secretary Zinke to Protect Our National Monuments
Two recent Executive Orders have instructed federal agencies to review selected national monuments, including five marine monuments. This review process makes it possible for the protections on national monuments to be weakened or even eliminated. Secretary of the Interior Ryan Zinke is accepting public comments through July 9th, so let him know your thoughts on the importance of protecting these special places for future generations!
OCEAN FRONTIERS III AT YOUR LOCAL LIBRARY
Libraries are great spaces for community and learning. Host a screening of Ocean Frontiers III for your community at your local library and invite them to learn about ocean planning in the United States. The DVDs are free, and whether you include it as part of a monthly movie night, an environmental program or a one-time event, Ocean Frontiers III is a great way to engage your community in a discussion around the ocean and how we are planning for the future. To start, contact your local library and suggest a screening.
While you're at it, let them know that they can add the Ocean Frontiers series to their DVD collections at no charge. Get your copy and start planning!
Are you a student, parent or teacher? Ocean Frontiers III is also great in the classroom! We know school is out for summer, but it's not too soon to plan for next year! To request a preview of the film or order your free copy, visit our website and complete an easy form.

UPCOMING SCREENINGS 
Check out our calendar of upcoming screenings for more information on these dates!

June 29 – Block Island, RI – Ocean Frontiers III
July 6 – Setauket, NY – Ocean Frontiers III
July 12 – Nelson, NH – Ocean Frontiers III
July 13 – Narragansett, RI – Ocean Frontiers III
July 18 – Swan's Island, ME – Ocean Frontiers III
September 14 – Stafford, NH – Ocean Frontiers III
October 19 – Wells, ME – Ocean Frontiers III
October 28 – Brigantine, NJ – Ocean Frontiers III
Don't see a screening near you? Plan one!

OCEAN PLANNING EVENTS
Northeast
Keep up with the Northeast Regional Planning Body (RPB) at neoceanplanning.org. Here are a couple of accounts from the Northeast RPB meeting that took place in Gloucester, Massachusetts last month.
Mid-Atlantic
The Mid-Atlantic RPB events and updates can be found at www.boem.gov/MidA-New.
West Coast
Keep up with the West Coast RPB's news and events at www.westcoastmarineplanning.org.
Thanks for all you do for the oceans!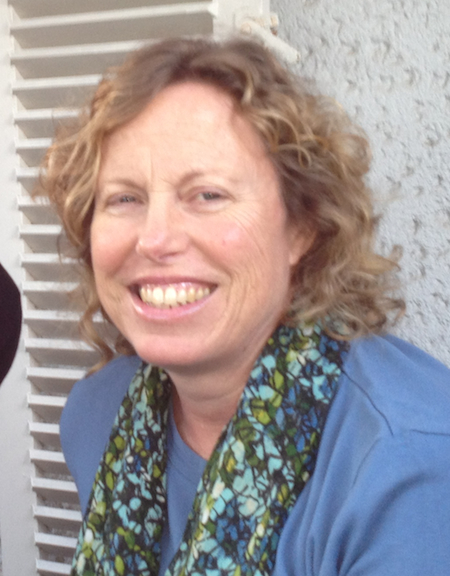 Karen Anspacher-Meyer
Executive Director, Green Fire Productions