Get a sneak peek of the Northeast and Mid-Atlantic ocean data portals from the people who created them! Watch this one-minute clip from Ocean Frontiers III and see why the ocean data portals are such a critical tool for making better decisions about how we use and protect our oceans.
OCEAN PLANNING FOR PLANET EARTH
April 22nd is Earth Day. Since its inception in 1970, it has been celebrated as a show of support of a healthy, sustainable global environment. As we're celebrating this amazing blue planet on Earth Day and for all of Earth Month this April, we would be remiss if we didn't take a moment to reflect on the feature that makes up a vast majority of the surface of this blue dot: the ocean.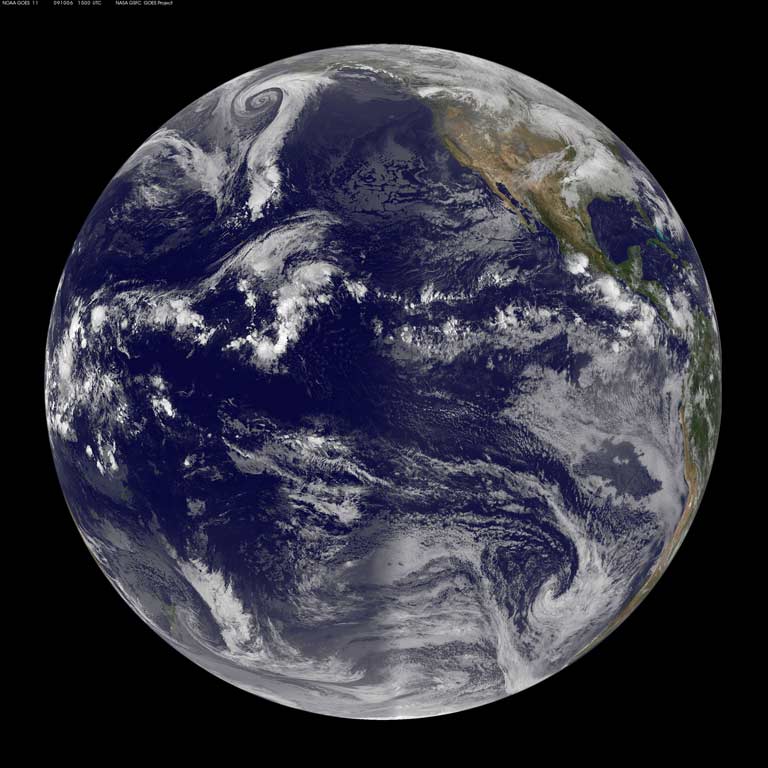 The ocean has a huge influence on life here: it provides half of the oxygen; plays a major role in climate and weather; supplies us with food and medicines; it is a place for adventure, wonder and discovery, livelihoods and energy. Much of the ocean remains unexplored and contains plenty of mysteries to fuel scientific inquiry and imaginations.
But we also have a big impact on the ocean and all the creatures that live within it and depend upon it. Everything we do on, in or to the water matters. From the way we change its chemistry with fossil fuel emissions, nitrogen run-off and oil spills to the introduction of invasive species, over-fishing and plastic pollution; we are having a huge impact on the ocean. While the results of our actions may not always have been intended, they exist all the same.
The good news is that we learn as we go. We can become better stewards of ocean health. We can make changes to the way we interact with the ocean and act with intention to protect it and to promote healthy, sustainable uses. Ocean planning is one way we can do this. We can use our experiences and data to make better decisions for the future. We can gather together as communities, consider different ocean uses and collectively decide how we want to balance our needs and interests while ensuring a healthy, thriving ocean.
One easy way to do something to honor the ocean this Earth Month is to learn about ocean planning and how you can play a role in it. We make that easy: simply plan to attend or host a screening of Ocean Frontiers III.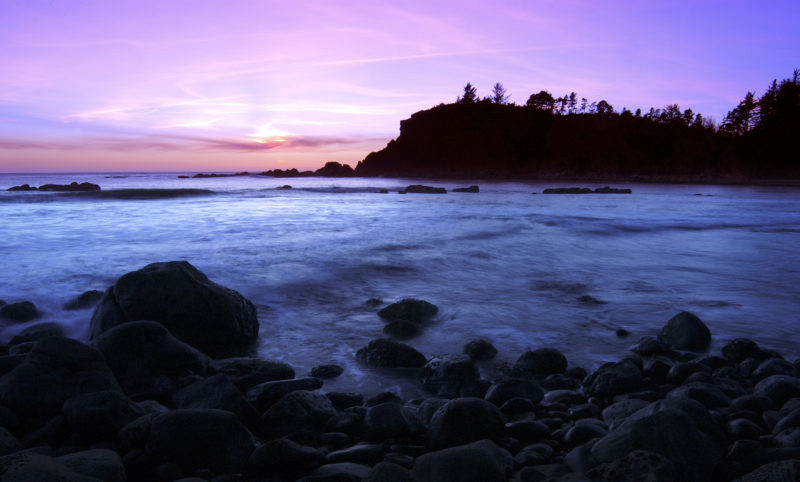 OCEAN FRONTIERS III MOMENTS
Many Ocean Frontiers III screenings have taken place since the world premiere in February. Recently, at a red-carpet event in Belfast, Maine, students featured in the film from the Edna Drinkwater School were feted like movie stars!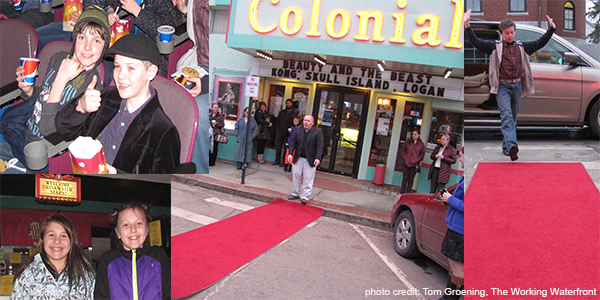 "What a night! The theater was packed with well over 100 people who all loved the film. I could hear lots of 'hmmmmms' and 'ohs' as the audience learned something new. The kids enjoyed the whole night. I feel so proud to have our class included in all the work you've done. Thank you for including us!"

– John Van Dis, Edna Drinkwater School
UPCOMING PREMIERES & SCREENINGS
Check out our calendar of upcoming screenings for more information on these dates!
April 18 – Quincy, MA – Ocean Frontiers III screening
April 18 – Newport, RI – Ocean Frontiers III screening
April 20 – Chilmark, MA – Ocean Frontiers III screening
April 20 – Charlottesville, VA – Ocean Frontiers III Earth Week screening
April 22 – Ship Bottom, NJ – Ocean Frontiers III Earth Day screening
April 25 – Groton, CT – Ocean Frontiers III Connecticut Premiere
May 3 – New York City, NY – Ocean Frontiers III New York Premiere
May 4 – Rockland, ME – Ocean Frontiers III screening
May 9 – Washington, DC – Ocean Planning session at Blue Vision Summit
May 18 – Portland, ME – Ocean Frontiers III screening
May 18 – Annapolis, MD – Ocean Frontiers III screening
July 13 – Narragansett, RI – Ocean Frontiers III screening
October 19 – Wells, ME – Ocean Frontiers III screening
More dates are being added all the time and you can add one, too, by signing up to host your own.
HOST YOUR OWN 

Looking for a way to engage your community on environmental issues during Earth Month? Consider hosting a screening of Ocean Frontiers III. It can be a public event at a community gathering place such as a meeting hall, library or church, an internal screening for work colleagues, or a private in-home screening with a few friends. Big or small, we make our films available to you at no cost. We want to get the word out about ocean planning, equip you with the knowledge you need to be engaged in the planning process and be inspired by the collaborative and inclusive nature of ocean planning. Get started today by signing up to host a screening. We'll provide everything you need and can assist you along the way.
TAKE ACTION
The proposed budget cuts to NOAA and other agencies would mean steep cuts to key research programs and would eliminate funding for coastal management, estuary reserves, and coastal resilience programs, jeopardizing the implementation of the nation's ocean plans. At the Ocean Frontiers III New Jersey premiere panelist, Tim Dillingham, American Littoral Society said, "You cannot underestimate just how catastrophic the proposed budget cuts to coastal programs will be." Fortunately, people are speaking out. 371 organizations and community leaders from across America sent a letter asking Congress to just say no. The letter expresses "extreme dismay" at the proposed cuts, and asks Congress to block the Trump administration's NOAA cuts from becoming a reality.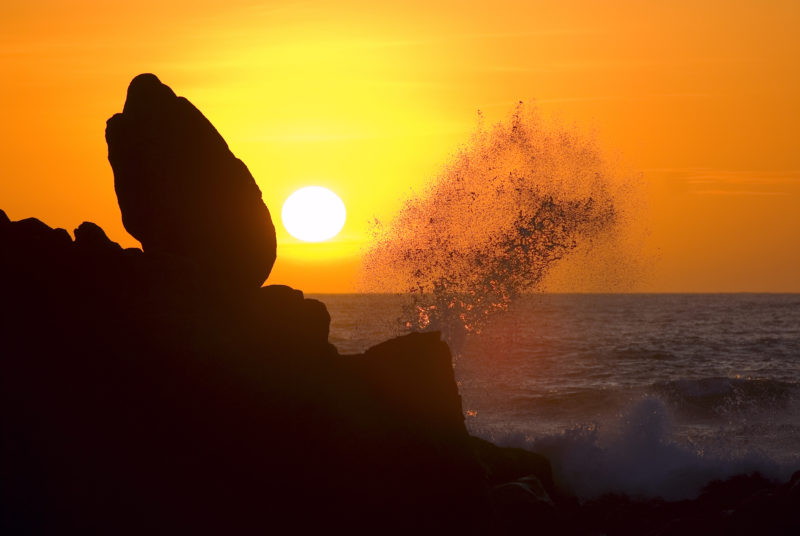 Our partners at Surfrider Foundation have made it easy to voice your support for the ocean plans. Please contact your members of Congress and tell them to support the full implementation of the ocean plans and oppose any legislative riders or funding restrictions that would harm implementation. Thank you!
OCEAN PLANNING EVENTS
Northeast
The Northeast Regional Planning Body (RPB) has two upcoming public meetings about the Northeast Ocean Plan. More details can be found at http://neoceanplanning.org.
May 2: Stakeholder Forum, Portsmouth Public Library in Portsmouth, NH. Register here.
May 24: Regional Planning Body meeting (open to the public) will be held in Gloucester, MA, at the National Marine Fisheries Service Greater Atlantic Region office.
Mid-Atlantic
The Mid-Atlantic Regional Ocean Council has announced the following meetings. More information and updates can be found at http://midatlanticocean.org/.
May 9: MidA Coastal Acidification Network (MACAN) Workshop – Annapolis, MD; for information contact info@midacan.org
May 19: MidA RPB Ecologically Rich Areas Workshop – Agenda and additional information to come
June 5: Social Marketing Overview for Mid-Atlantic Managers Working to Reduce Marine Debris – Webinar at 8:30-10:30 a.m., hosted by Virginia CZM Program; for information contact Laura McKay laura.mckay@deq.virginia.gov
June 19-20: MidA RPB Healthy Ocean Indicators Workshop – Location, agenda, and additional information to come
June 20: MidA RPB In-Person Public Meeting at NOAA Science Center, Silver Spring, MD
West Coast
Keep up with the West Coast Regional Planning Body's news and events at http://www.westcoastmarineplanning.org/.
April 28: A public webinar to share an update on the RPB's latest efforts and answer questions from stakeholders, at 12noon (PDT). Register here.
Thanks for all you do for the oceans!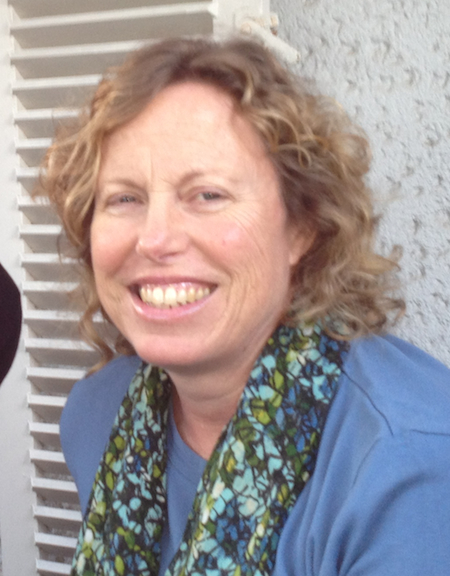 Karen Anspacher-Meyer
Executive Director, Green Fire Productions