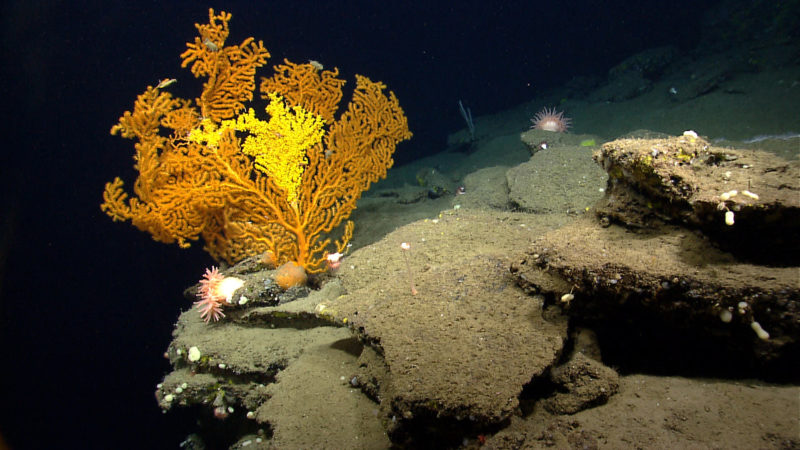 July 25th Deadline for Public Comments on Draft Northeast Ocean Plan
Only seven days remain for you to comment on the draft Northeast Ocean Plan! Everyone is encouraged to provide input, including those outside the region. All comments made by July 25th will be considered by the Northeast Regional Planning Body as they prepare the final version of the plan later this summer. Public input on this first-ever US regional ocean plan is critical to ensure it is as strong as possible for implementation in 2017.
Here's how you can comment on the Northeast Ocean Plan:
Read the Northeast Ocean Plan: http://neoceanplanning.org/plan
Video of Mass. public meeting on plan: http://neoceanplanning.org/events/draft-plan-comment-meetings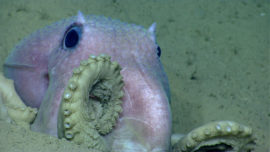 Insights and Actions from the Conservation Community
The thought of reading and assimilating this 198-page ocean plan can be daunting! So we asked our partners in the conservation community, who have been following the development of this ocean plan, to share their thoughts on it with all of you. Read on if you'd like to consider them as you prepare your own comments.
Statement from the Conservation Law Foundation (CLF)
"The creation of the first-ever Regional Ocean Plan in New England is a major milestone in the management of New England's cherished ocean waters. Effective implementation of the plan will have lasting positive impacts on our region's ocean and all of us who depend on it.
As you review the plan, please consider these points:
Identify and Conserve Important Ecological Areas: Important Ecological Areas (IEAs) are areas that are critical to the long-term health of New England's ocean wildlife and ecosystem. Knowing the location of these special places enables ocean resource managers, businesses and stakeholders to make better decisions about how we use and conserve our ocean. IEAs (including all five components of the IEA framework) can and must be identified, mapped and included in the Ocean Data Portal by the end of 2016, along with clear agency commitments to conserve these vitally important areas. Protecting our ecologically and economically valuable ocean wildlife and habitat should be a best practice.
Strengthen and Clarify Agency Commitments: The final plan should include strong agency commitments to implement the plan's provisions to the fullest extent consistent with the law. The plan should provide greater detail on how agencies will implement intergovernmental coordination best practices.
Provide for Meaningful Public Engagement: Public engagement is critical to the long-term of the ocean plan. The final plan must provide clear and detailed provisions for ongoing public engagement in plan implementation. As soon as possible, the Regional Planning Body should create a Stakeholder Liaison Committee that will support and inform the plan going forward.
Understand and Plan for Climate Change: A comprehensive understanding of the vulnerability of our regional ocean ecosystem to climate change is imperative to this plan's success. The final plan should include strong provisions for collaborative research on the impacts of climate change, and future ocean planning should be conducted through this important lens. The Regional Planning Body should commit to building a comprehensive climate change information base as a theme component on the Ocean Data Portal.
Because the ocean is and will continue to be a source of recreation, livelihood, and cultural significance for our region, a strong Regional Ocean Plan that includes these measures is critically important."
Sign on to CLF's online comment letter to the Northeast Regional Planning Body:
http://bit.ly/CLFletter
Action Alert on Northeast Ocean Plan from Surfrider Foundation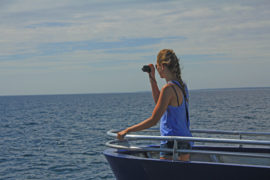 Surfrider Foundation has shared with us their new online petition to elected officials with suggestions on how the draft ocean plan could be improved from the perspective of the non-consumptive recreational user (swimmers, surfers, kayakers, whale watchers, etc).
Sign the Surfrider petition:
http://bit.ly/SurfriderPetitionNEPlan
Island Institute Weighs in on the Ocean Plan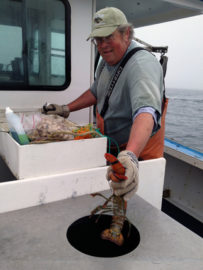 The Island Institute is a nonprofit organization that represents the interests of Maine's island and remote coastal communities. Here are two links to their thoughts on the draft ocean plan.
Island Institute Blog: http://www.islandinstitute.org/blog-post/getting-lobster-seat-table
Working Waterfront Newspaper:
http://www.islandinstitute.org/working-waterfront/draft-ocean-plan-suggests-better-data-coordination-users
Northeast Congressional Delegation Offers Bipartisan Support for the Ocean Plan!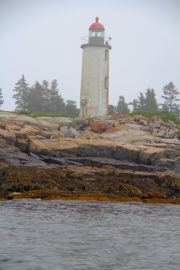 The entire 28-member, bipartisan Northeast Congressional delegation, with representation from both the House and Senate, have sent a letter in support of the draft Northeast Ocean Plan to President Obama, urging the Administration "to ensure the regional planning board continues its public outreach and incorporates that public input into the final plan." Read the letter at:
https://www.murphy.senate.gov/newsroom/press-releases/murphy-langevin-bipartisan-group-of-28-members-of-congress-laud-progress-on-draft-northeast-regional-ocean-plan-call-for-continued-public-engagement
Inform Your Community About Ocean Planning – Free Ocean Frontiers DVDs
Use the Ocean Frontiers films to inform your friends, colleagues and community about ocean planning and the opportunity to comment on the draft plans this summer.
Sign up here to request free DVDs.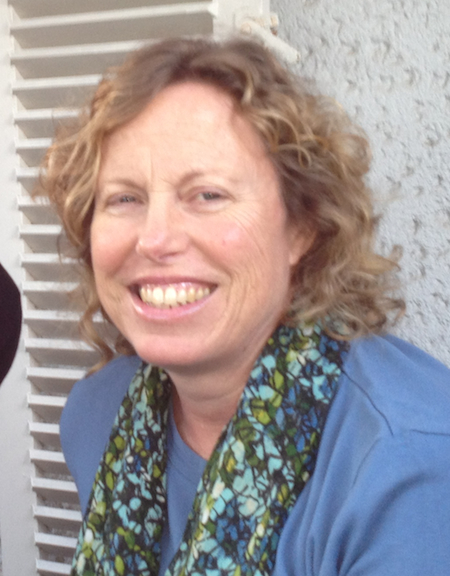 Thanks for all you do!
Karen Anspacher-Meyer
Green Fire Productions