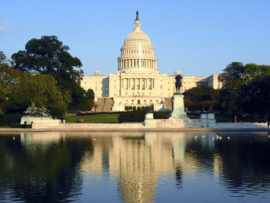 Yesterday, there were announcements from both the Northeast and Mid-Atlantic regions. In the Northeast, the Regional Planning Body submitted its final Ocean Plan to the National Ocean Council for review and approval. This submission follows on the heels of a period of public comment and revision. The plan could be approved as early as November 18th! (Read Surfrider's Coastal blog for more details on the Northeast Regional Ocean Plan.)
From the Mid-Atlantic region, 35 members of of Congress from both houses signed letters to President Obama in support of the Mid-Atlantic Ocean Plan.
"We write in support of the recently released Draft Mid-Atlantic Regional Ocean Action Plan," write six Senators. "Our constituents deserve and depend upon a healthy ocean ecosystem."
The letter goes on to applaud the administration and the Mid-Atlantic Regional Planning Body for the draft plan.
In their letter to President Obama, 29 Representatives also celebrate the accomplishment and acknowledge the need for sound ocean planning, stating that "our economy and way of life are integrally linked to the Atlantic Ocean."
The public comment period on the Mid-Atlantic Regional Ocean Plan concluded September 6th and the comments are now under review by the planning body. We look forward to the final version of the plan later this year.
We join these 35 members of Congress in applauding the Northeast and Mid-Atlantic Regional Planning Bodies and all who contributed to the Ocean Action Plans. We look forward to their implementation so that we can realize a healthy ocean ecosystem and advance sustainable ocean uses.