Public Involvement in Ocean Planning this Fall – in New England & Mid-Atlantic Regions
A wide variety of opportunities exist this fall for people to make their voices heard on vital ocean issues in conjunction with the regional planning efforts now underway in the U.S. If you can't attend one of these meetings, you can comment online (see links below).
NEW ENGLAND: Public meetings with the Regional Planning Body are being held in:
~   Narragansett, Rhode Island – Wed. Oct. 15, 5:00 – 7:30 pm
~   New Haven, Connecticut – Mon. Oct. 20, 6:00 – 9:00 pm
~   Durham, New Hampshire – Tues. Oct. 21, 9:00 am – 4:30 pm. Full day regional forum
~   Boston, Massachusetts – Mon. Oct. 27, 3:00 – 5:00 pm
More info: neoceanplanning.org/events/fall-2014-public-meetings
MID-ATLANTIC: A public webinar will take place Wednesday, October 29 from 1:00 to 2:00 pm.
Public Listening Sessions are happening in:
~   Lewes, Delaware – Wed. Nov. 5, 4:00 – 7:00 pm
~   Virginia Beach, Virginia – Thu. Nov. 6, 4:00 – 7:00 pm~
~   Ocean City, Maryland – Mon. Nov. 10, 4:00 – 7:00 pm
~   Stony Brook, New York – Mon. Nov. 17, 5:00 – 8:00 pm
~   Long Branch, New Jersey – Tue. Nov. 18, 5:00 – 8:00 pm
More info: www.boem.gov/MidA-RPB-Meetings
Ocean Frontiers II Screenings This Fall
Several Ocean Frontiers II screenings will take place this fall in New England, the Mid-Atlantic, across the nation and around the world! Next week there's one at the University of Rhode Island's Coastal Resources Center on Oct. 14th in Narragansett, as well as one in Tasmania, Australia. Visit the Ocean Frontiers website for all the latest information on screenings: ocean-frontiers.org/find-a-screening. Check back often – new dates added regularly.
New Ocean Frontiers Film: BC's Marine Plans
Ralf and I just returned from three weeks of filming in British Columbia. Prince Rupert and the surrounding area are stunning, and they are facing unprecedented change. Numerous liquified natural gas (LNG) projects are on the table as well as the Enbridge pipeline. First Nations, local government, and stakeholders alike are grappling with this, striving to balance economic opportunity with protecting the ecosystem, their cultures, and way of life. Watch the trailer
Restoring America's Estuaries & The Coastal Society Summit – November 1-6
Green Fire's Executive Director, Karen Meyer will lead a workshop at this ground-breaking conference that brings together the restoration and coastal management communities. Attendees will learn how to use Ocean Frontiers II: A New England Story for Sustaining the Sea to educate, inspire and mobilize people around ocean planning. More info: www.estuaries.org/about-2014
Get DVDs / Connect on Facebook & Twitter
Get your own copies of the Ocean Frontiers films to share with friends, colleagues and your community.
Sign up here. Like us on Facebook or follow us on Twitter for daily news on Ocean Frontiers, important ocean news, our partners work, and inspiring ocean videos.
Thanks for all you do!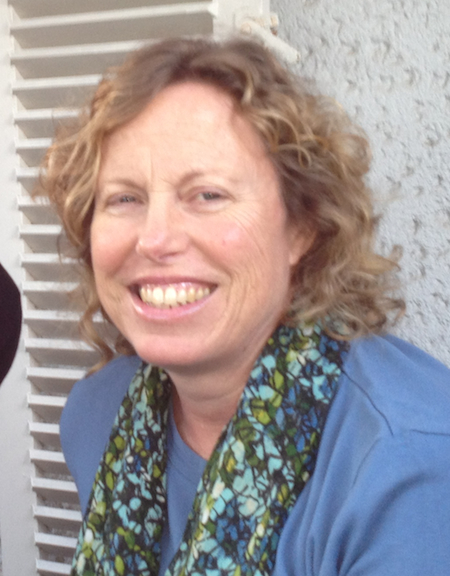 Karen Anspacher-Meyer
Executive Director, Green Fire Productions