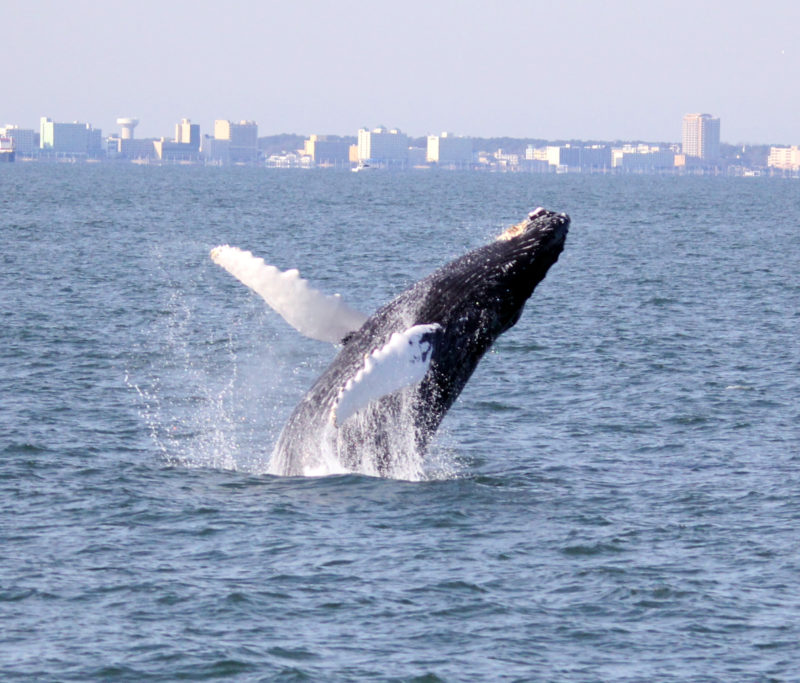 Draft Mid-Atlantic Ocean Action Plan Released!
The Mid-Atlantic Regional Planning Body (RPB) has just released their draft Ocean Action Plan for public review. Put it at the top of your summer reading list and then share your thoughts on the plan with the RPB! You have until September 6th to submit your comments. Everyone is encouraged to provide input, including those outside the region. With our oceans facing increasing activity and pressures, it's important we all make our voices heard at this critical juncture.
Mid-Atlantic Ocean Action Plan & FAQ's: http://www.boem.gov/Ocean-Action-Plan
Submit comments to: MidAtlanticRPB@boem.gov
July Webinar and Public Open House Events on the Mid-Atlantic Ocean Plan
The Mid-Atlantic RPB is hosting an online webinar on the draft ocean plan on Monday, July 11th, from 11am to 1pm.
The Mid-Atlantic Regional Council on the Ocean (MARCO) is hosting a series of public open house events. Details and registration: http://midatlanticocean.org/YourOceanPlan.
Tue. July 12 – Virginia Open House, 6-8pm at the Virginia Aquarium & Marine Science Center in Virginia Beach. VA
Thu. July 14 – New Jersey Open House, 6-8pm at Monmouth University in West Long Branch, NJ
Tue. July 19 – Maryland Open House, 6-8pm at the Ocean Pines Library in Berlin, MD
Wed. July 20 – Delaware Open House, 6-8pm at Virden Retreat Center at the University of Delaware in Lewes, DE
Wed. July 27 – New York Open House, 6-8pm at Suffolk County Community College campus in Selden, NY
Insights from the Conservation Community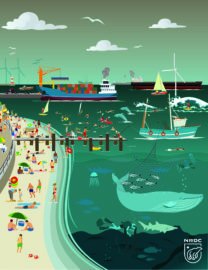 Overwhelmed by the thought of reading this 134-page ocean plan? Thankfully, several conservation groups have been following the development of the ocean plans all along and have offered to share their key responses to the plan with the Ocean Frontiers community, for your consideration as you prepare your own comments. Here's what NRDC (Natural Resources Defense Council), American Littoral Society, Surfrider Foundation, NY Aquarium and Wild Oceans have to say:
"Now is the time to speak up for our ocean's health! And with offshore wind on the horizon, increased interest in mining sand to replenish our shores from sea level rise, and the Panama Canal expansion bringing colossal ships and possibly an increase in shipping traffic, our oceans are busier than ever. The draft ocean plan is a significant achievement in ocean management that can strengthen interagency coordination and public participation in offshore decisions. But there is work to do in order for the plan to ensure a healthy ocean today and in the future.
It's important that the final plan include:
A short, definitive deadline—ideally by the end of 2016—for identifying areas critical for the long-term health of the region's marine life. Knowing the location of ecologically important areas helps managers, business, and other stakeholders make better development decisions.
Agency commitments to conserve these ecologically important areas and identified areas of high biodiversity where more than 50 percent of the region's fish, birds, corals, and marine mammals can be found over the course of a year. Protecting our ecologically and economically valuable ocean life should be a best practice.
Agency commitments to identify a set of objectives and indicators for ocean health to regularly evaluate whether the plan is achieving the goal of a healthy ocean and to inform decisions."
Inform Your Community About Ocean Planning – Free Ocean Frontiers DVDs
Use the Ocean Frontiers films to inform your friends, colleagues and community about ocean planning and the opportunity to comment on the draft plans this summer.
Sign up here to request free DVDs.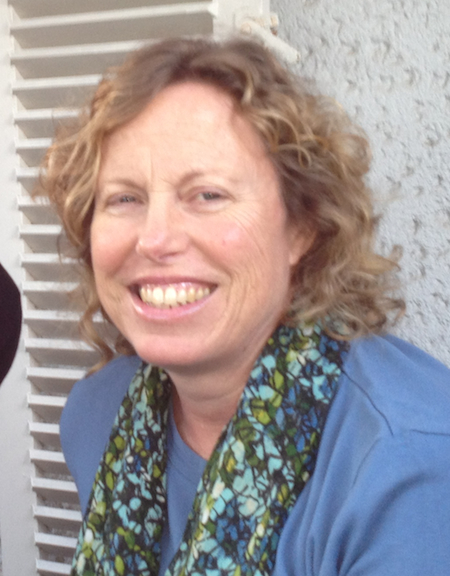 Thanks for all you do!
Karen Anspacher-Meyer
Green Fire Productions