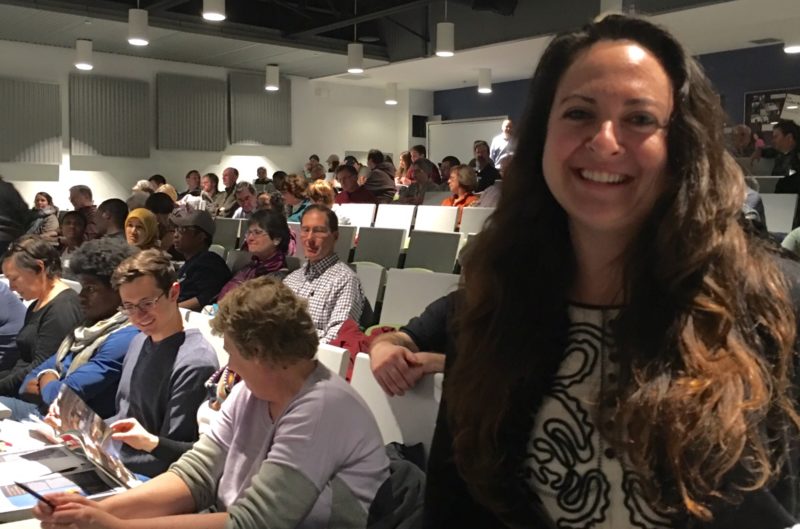 OCEAN FRONTIERS III: AUDIENCES CELEBRATE INNOVATIVE OCEAN STEWARDSHIP
Building capacity among young ocean leaders was a key part of the Rhode Island Ocean Frontiers III premiere. Green Fire and the University of Rhode Island's Coastal Resources Center worked with graduate students at the University of Rhode Island Coastal Society Chapter to plan and organize the successful, full-house premiere. It was amazing to witness their tenacity, passion and commitment to ocean stewardship and building sustainable ocean business opportunities.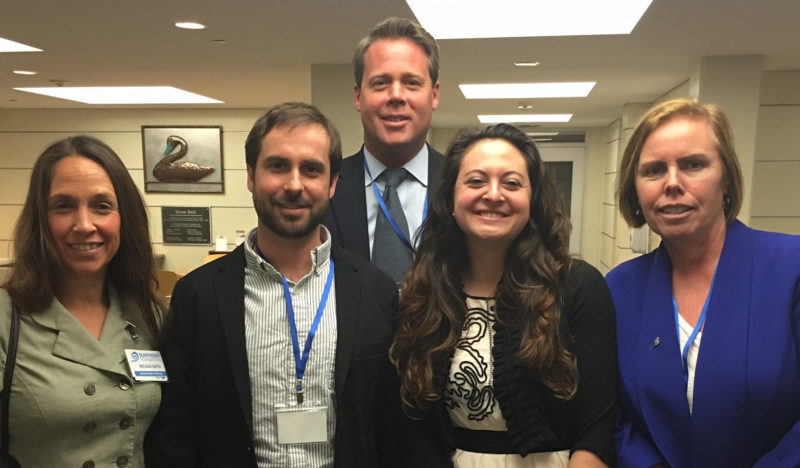 Our post-film panelists shared their insights and experiences on the value of the collaboration among government agencies, scientists, and stakeholders such as fishermen, conservationists, recreational users and offshore wind energy companies. Matthew Morrissey, Vice President for Massachusetts Development, Deepwater Wind, said, "We will only be successful in designing and permitting and bringing stakeholders together with robust stakeholder engagement. Ocean planning has allowed the conversation about offshore wind as a real opportunity for climate change mitigation, for job creation. It has set in motion perhaps the most important, from a power generation point of view, clean energy resource that did not exist in America even a few years ago. Block Island wind farm, America's first wind farm, and now our Long Island project, simply wouldn't be here without ocean planning."
NEW HAMPSHIRE PREMIERE
Thanks to the Seacoast Science Center for organizing the New Hampshire premiere of Ocean Frontiers III. It was a cold and windy night in Rye, yet we had a sold out event with people eager to learn more about the Northeast Ocean Plan. After the film, a member of the audience asked, "Is the Northeast Ocean Plan and the Ocean Data Portal accessible to the public and how is this information updated?" Great questions! Betsy Nicholson, NOAA, responded, "Absolutely, it's all accessible to the public, so you can see all of the information we are working with. And every agency has committed to updating the data regularly." You can access the Northeast Ocean Plan and check out the Ocean Data Portal online.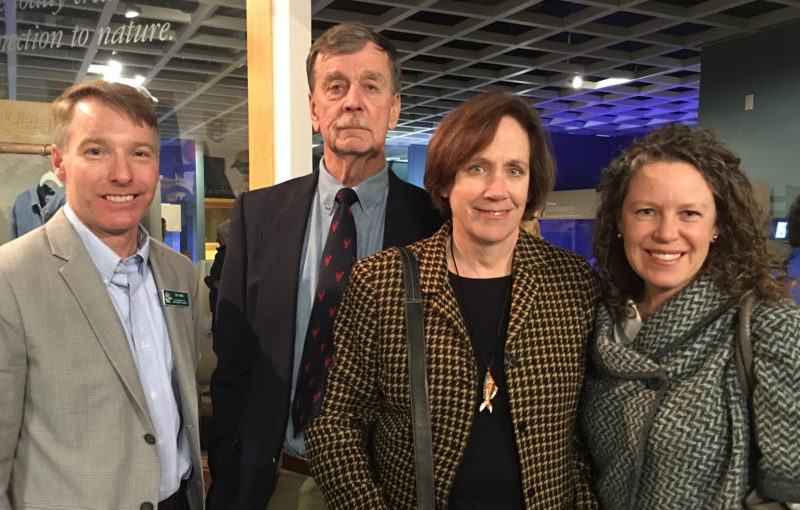 This data portal is a critical ocean planning tool for all of us, from renewable energy companies to lobstermen. David Kaselauskas, a lobsterman from Kittery Point, Maine, who is featured in the film and was on the New Hampshire panel, shared some of his observations of fishing over the last 50 years. "The water temperature is rising 1/10th of a degree per year in the Gulf of Maine, that's a degree every decade. How much can lobster sustain in temperature increase? They are moving farther and farther down towards the Bay of Fundy and offshore, where it's cooler. There are so many variables to look at. Species are shifting with the temperature change. This is some of the data we need to include in the data portal."
With the potential budget cuts to the state and federal agencies that are implementing the ocean plans, collaboration and education are more important than ever.
"At a time when the ocean policy landscape, and the ocean itself are both changing so rapidly, it is heartening to know that agencies, industries and communities are collaborating to find new ways to think about how to use ocean resources. Last night, we heard the panel members' collective experience on the water and on the Hill come together in a balanced and committed voice for the future of ocean health."   – Wendy Lull, President, Seacoast Science Center
UPCOMING PREMIERES & SCREENINGS
Check out our calendar of upcoming screenings for more information on these dates!
March 21 – Ocean Frontiers III screening in Belfast, ME
March 23 – Ocean Frontiers III screening Portland, OR
April 6 – Ocean Frontiers III New Jersey Premiere in West Long Branch, NJ
April 11 – Ocean Frontiers III screening, Salem State Earth Days, Salem, MA
April 11 – Ocean Frontiers III screening in Falmouth, ME
April 18 – Ocean Frontiers III screening in Quincy, MA
April 20 – Ocean Frontiers III screening in Chilmark, MA
April 21 – Ocean Frontiers III Earth Week screening in Charlottesville, VA
April 22 – Ocean Frontiers III Earth Day screening in Ship Bottom, NJ
April 25 – Ocean Frontiers III Connecticut Premiere in Groton, CT
May 3 – Ocean Frontiers III New York Premiere in New York City, NY
May 4 – Ocean Frontiers III screening in Rockland, ME
May 18 – Ocean Frontiers III screening in Portland, ME
BRING OCEAN OPTIMISM TO A SCREEN NEAR YOU

We make it easy for you to host your own screening. Whether it's a movie night in your living room for your kids and their friends, at a local library for the community, movie night on campus or in a dorm, or over lunch with your colleagues, our films are free of charge and we offer resources to make planning your event as easy as possible. Recently, Sierra Club's Maine Chapter hosted a public screening at a church, and a dive club in Virginia shared it with their members during a special movie night. Ocean Frontiers III is a chance to learn about ocean planning from the people directly involved in the process and be inspired by some good news for the ocean!
All you have to do to get started is complete a form to tell us a little bit about how you plan to share the film. We'll provide you with the film as a DVD or download and resources to help you plan. All we ask is that you let us know when you're showing our film, report back on how the screening went and ask attendees to complete a questionnaire. Simple. So don't wait — Sign up today!
SPEAK UP FOR OCEAN PLANNING
Call your elected officials and tell them to support implementing the Northeast and Mid-Atlantic ocean plans. It's easy to do; see our Take Action page.
OCEAN PLANNING NEWS
Upcoming Ocean Planning Public Meetings in the Northeast
The Northeast Regional Planning Body (RPB) has announced two public meetings in May about the Northeast Ocean Plan. Both meetings are open to the public. More details will be announced soon at http://neoceanplanning.org.
May 2: Stakeholder Forum (location TBA)
May 24: Regional Planning Body meeting in Gloucester, MA, at the National Marine Fisheries Service Greater Atlantic Region office
Upcoming Ocean Planning Workshops in the Mid-Atlantic
March 21: Mid-Atlantic Coastal Acidification Network (MACAN) Webinar at 1:00 p.m.; for information contact info@midacan.org
May 9: Mid-Atlantic Coastal Acidification Network (MACAN) Workshop – Annapolis, MD; for information contact info@midacan.org
June 5: Social Marketing Overview for Mid-Atlantic Managers Working to Reduce Marine Debris – Webinar at 8:30-10:30 a.m., hosted by Virginia CZM Program; for information contact Laura McKay
Thanks for all you do!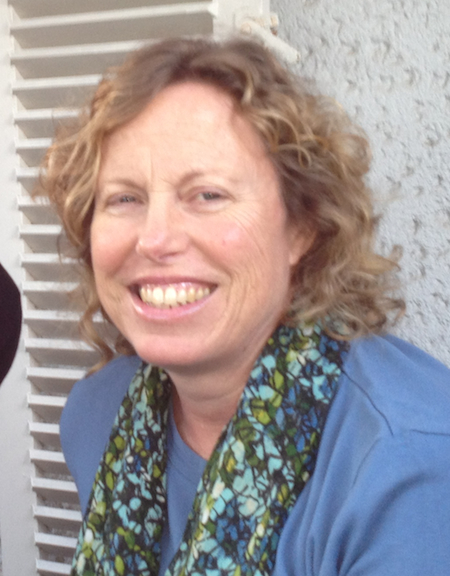 Karen Anspacher-Meyer
Executive Director, Green Fire Productions