The Filmmakers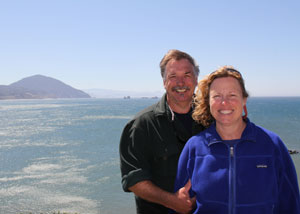 Karen Anspacher-Meyer
and Ralf Meyer
Karen Anspacher-Meyer and Ralf Meyer are the filmmakers who created Ocean Frontiers: The Dawn of a New Era in Ocean Stewardship. The Meyers founded Green Fire Productions in 1989 and have produced dozens of award-winning documentaries that are used worldwide by NGOs, natural resource agencies, businesses, industry associations and Native American tribes.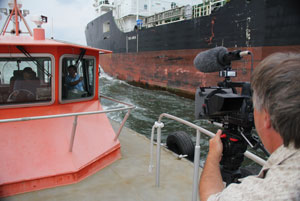 The Power of Video
Green Fire uses the power of video to move audiences to action and to influence decision makers on important environmental issues. What have they learned over the two plus decades? Solution-oriented stories, told by people implementing on-the-ground changes, are the most effective way to help audiences learn what has worked for others and could work for them as well. By witnessing unlikely allies working together to find environmental solutions, audiences are able to move beyond partisan talking points and begin a meaningful, productive dialogue for lasting change.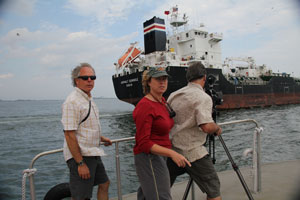 Exploring Emerging Approaches
The Meyers have worked extensively on ocean issues. They have witnessed the degradation of ocean habitats worldwide and seen myriad conflicts erupting over how we use the ocean. In response to this, they began exploring emerging approaches to ocean management. What they learned excited them, and they set out to find examples of ecosystem-based management and marine spatial planning across the country. These real-life stories became Ocean Frontiers.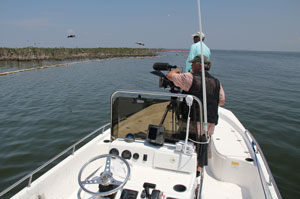 Real Life Stories
Over the past 22 years, the Green Fire team has captured inspiring stories including ranchers, farmers and agencies restoring salmon habitat; livestock producers learning to co-exist with wolves and other predators; people building resilient communities through dam removal and many more. These stories show a path toward sustainability and the way real people across the country are using cutting-edge, yet practical methods to balance environmental stewardship with making a living off the land and sea.